Pendant with Dive Flag (includes 18" neck wire)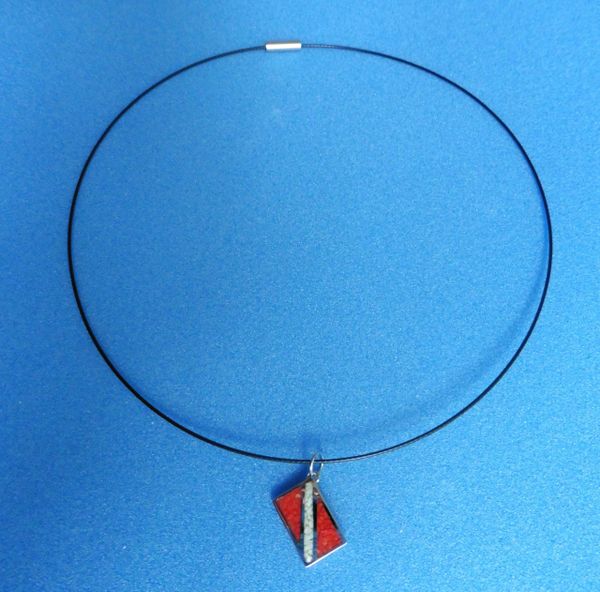 Pendant with Dive Flag (includes 18" neck wire)
Dive flag pendant is Rhodium-plated bronze or brass, with attractive, durable chip inlay of simulated red coral and mother of pearl.
Rhodium is a rare, silver to white metal that belongs to the Platinum group of metals. It is about 10 times more costly than gold, but because it is a "noble metal" and inert, it will not tarnish and makes jewelry more durable. Use of simulated inlay in Dive Flag Jewelry protects our reefs!
Flag dimensions: width 11/16", height 7,16", thickness 1/16".
Neck wire is 18" superior-quality black-coated steel cable, with a 4x13mm white-plated magnetic clasp. The cable is attractively wrapped with thin black synthetic leather, finished cable is 1mm in diameter.
Wholesale pricing is available. Visit our Wholesale page.