Pendant on 9" O-Ring Anklet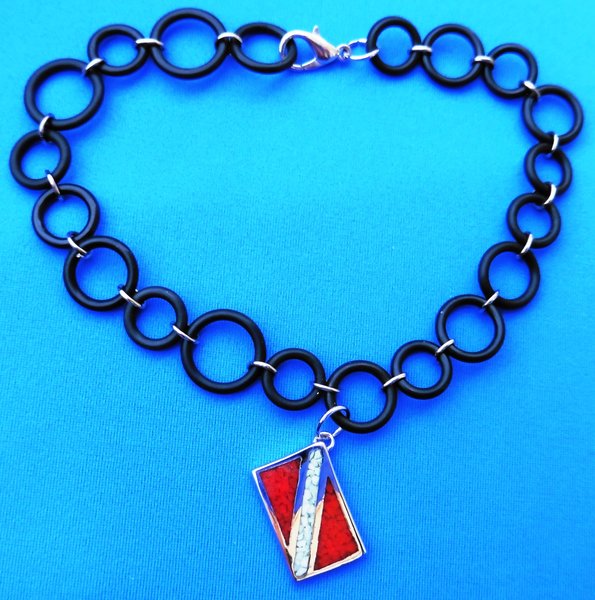 Pendant on 9" O-Ring Anklet
Our dive flag pendant has attractive, durable chip inlay of simulated red coral and mother of pearl, set into Rhodium-plated bronze.
Rhodium is a rare, silver to white metal that belongs to the Platinum group of metals. It is about 10 times more costly than gold, but because it is a "noble metal" and inert, it will not tarnish and makes jewelry more durable. Use of simulated inlay in Dive Flag Jewelry protects our reefs!

The pendant dangles from a 9" anklet made of O-rings, those simple rubber rings that, when it comes to SCUBA diving equipment, are used to keep the water out and the air in! Each anklet has a rhodium-plated clasp.
FYI, the O-rings have a little stretch to them, if you need slightly more than 9" for your ankle.

Flag dimensions: width 11/16", height 7,16", thickness 1/16"

Wholesale pricing is available. Visit our Wholesale page.